ECP Marketing for the Holidays
By Eleni Karayeva December 16, 2020
The best marketing campaigns involve lots of planning, often months in advance. But 2020 has been nothing like the ordinary, so it would come as no surprise if your eye care practice doesn't have a holiday marketing plan to put into action. Read on to learn how a few simple marketing tools can help drive revenue to your ECP this holiday season. Here, we've ranked each campaign type by how time-consuming they are. They are ranked from least time-consuming to most time-consuming.
Google My Business
low effort, targets potential new patients
Having a Google My Business (GMB) profile is essential, but are you making full use of one of its most dynamic - and free! - features? We are talking about GMB posts that show up in the "updates" tab of the business profile. The most common use of this feature we've seen is simple notifications about changes in office hours. But GMB posts are a great tool to communicate much more than that! The recipe for a successful GMB post is simple: a bright and colorful image, short and to-the-point text and a call-to-action button. Use it to advertise that holiday promotion you're running, or to remind your audience about their benefits expiring at the end of the year. And who is your audience here? Well, this is the best part about using GMB posts. People who come across your GMB profile are most likely already looking for eye care services in their area. The location of the "Updates" tab in mobile comes right after the business overview tab, optimizing its visibility and making it a great place to let your practice stand out from local competition. Because the posts allow call-to-action buttons you can easily direct potential patients to your website, whether it's to book an appointment or to get more details about services and promotions you're advertising in the post. Encouraging more engagement on your Google listing can actually help build up its authority, while also driving more traffic to your website, so regularly using this tool will have long term benefits for your practice as well.
Social Media
low-medium effort, targets both new and existing patients
We have stressed the importance for your practice to have a solid social media presence. Social media can be a great tool for connecting with your patients anytime of year, but it is especially so during the holiday season, giving your practice an additional chance to make its branding voice shine. When we think "holidays" in the eyecare industry, the first thing that comes to mind is flexible spending and the many versions of the "use it or lose it" message. But if every other Instagram and Facebook post is about the same thing, it would look redundant, if not downright spammy. So instead, come up with a quick list of holiday-related topics you could post about. These could include:
Holiday specials

Educational posts about season-related topics (December is National Safe Toys and Gifts Month, for example; and blue light blocking lenses are now an ever relevant topic!)

Lighter, fun content like a how-to or a recipe for eye health


This list is by no means exhaustive. The goal is to create content that is both varied enough to engage different groups within your target audience while at the same time tying it all together with your brand and, in this case, the holiday theme.

Another important tip: remember to incorporate a call to action in most of your content; even those posts that are not explicitly promotional have room for a call-to-action. (CTA)
Email Campaigns
Medium to high effort, targets existing patients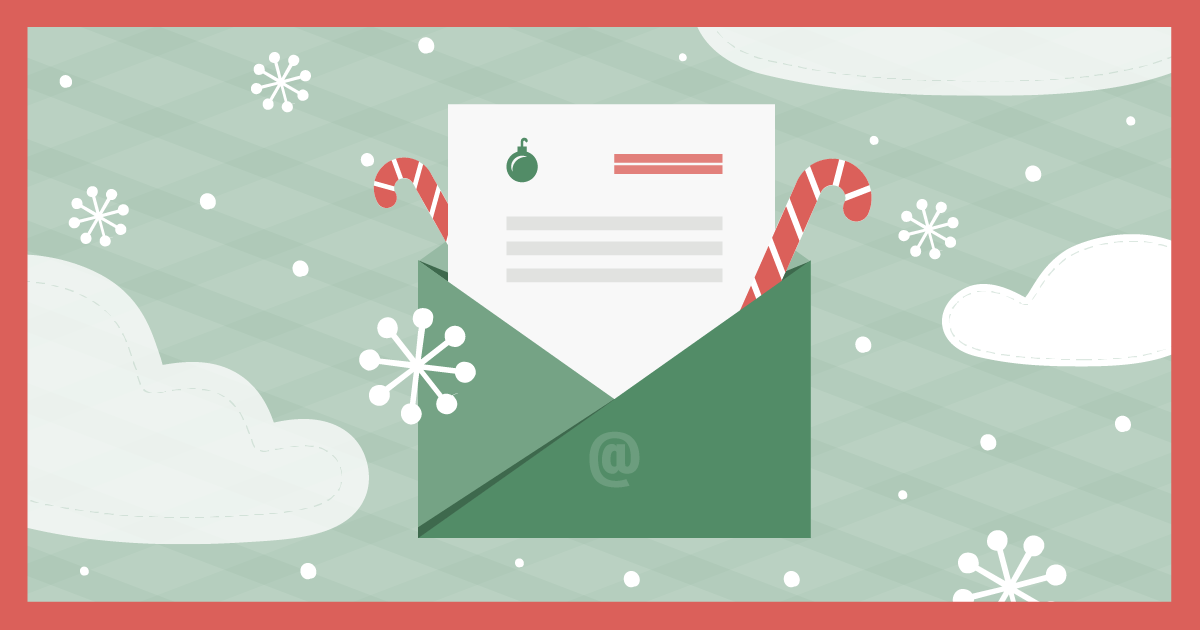 Now this one does require a bit more work, especially if this is your first time running an email campaign. If your front desk has been diligently collecting patient emails as part of the registration process, then you have half the work cut out for you. (And if not, now's as good a time as any to start preparing your email list for next year!) Most appointment reminder softwares such as Solution Reach and Weave come with their own email marketing templates; alternatively, you might prefer to use a designated email marketing software such as MailChimp. The next step would be to decide what campaigns you want to run and pick your target audience. Of course, you could send a general holiday promo email to all of your patients, but a use-it-or-lose-it flex spending reminder might confuse those patients to whom it doesn't apply. Unlike the other two marketing methods we discussed earlier, this is the one that exclusively targets your existing patient base. Therefore, you already have all the information you need to create much more specific campaigns. Just think of the possibilities! You could build email groups consisting of contact lens wearers or customers with calendar year vision plans that allow for discounts on a second purchase within the year. You can create a campaign for each patient type, target their needs and get them back in the office. This is where a long-term marketing strategy really pays off.
To sum up:
Start planning your holiday season marketing early.

GMB posts are a great advertising tool that doesn't require much planning and can benefit your practice listing in the long run.

An optimal social media campaign for the holidays would offer a variety of content, from promotional to educational. Brainstorm post topics and create a short-term post calendar.

Email campaigns are most efficient when they target specific audiences within your patient base. Remember to always ask your patients for an email address and start building those email contact groups!

Always include CTA's; while not every piece of content you put out needs to start out as a direct promotion, ending with a CTA ultimately gives purpose to your marketing.