5 Ways Your Eye Care Practice Website Is Turning Off Potential Patients
By Practice Growth January 21, 2021
After you've invested a lot of money and hours designing and building your eyecare practice's website, it's a tremendous relief to have it done, but it also brings a tremendous concern – will it attract visitors? However, there's a possibility that may never have occurred to you: Your website could succeed in attracting visitors only to send them to your competitors.
Here are five ways your practice website is turning off potential patients:
Website Pages Take Too Long to Load
Nothing melts your expression of excitement into a scowl of frustration faster than finding that the webpage you want to view takes so long to load. You can see individual images and text blocks actually fill in slowly like pieces of a digital jigsaw puzzle. Not only is it aggravating, but it's also time-consuming, and many prospective patients simply give up and move on to another website. The top causes of your slow-to-load pages are:
Big ol' images – 5mb images are big enough to hamper loading into a visitor's computer. That's probably the biggest cause of your slow-loading pages. In most cases, an image in web resolution (72dpi) is sufficient to look good on your website while appearing quickly on your potential patient's screen.
Overcommitted hosting – The amount of time it takes your web server to respond is another significant cause. Some hosting companies overburden their shared servers, which taxes the server and slows the load time. Changing to a hosting provider that's faster and more reliable can eliminate this culprit.
Too much stuff – Having too many extraneous goodies latched onto your website, such as numerous plugins, is a major cause of slow loading. Consider if any are unnecessary or if their purpose can be met more efficiently by other means. It may be worth hiring a website expert to evaluate your website and advise you on what you can do without.
There Is No Way to Schedule an Appointment Online
When potential patients shop for an eye care provider, they're looking for a quick, easy way to make an appointment, and that means right then and there on your website. Otherwise, they're moving on to check out another optometrist or ophthalmologist.
A simple, HIPAA-compliant form on your website is all a potential patient needs to contact your practice, and the immediate receipt of the patient's actionable information allows a staff member to call the person within minutes, address any questions, and get their appointment on the books.
A plugin to your patient portal allows a potential patient to book an appointment with you without any member of your staff having to do anything. Another option is to list your practice with a company like Zocdoc, which allows prospective patients to use an app to find in-network providers in their area and book an appointment. If you prefer a lower-tech approach, a simple, HIPAA-compliant form on your website enables a potential patient to contact your practice. A staff member then calls the person and gets their appointment on the books.
No Invitation to Place the Order (a.k.a. to Make the Appointment)
There's an old adage in business: "You have to ask for the sale." Your request is your CTA (call-to-action), and it should be inviting, appreciative, and easy to see. That means it should be visually distinguishable from the rest of your content. Some healthcare providers put a CTA on every page (e.g., "Call us today" or "Complete our form"); others put it in one place (e.g., a Contact Us page). Either way, your CTA should tell your prospective patient what to do next and do so clearly and concisely.
Hiding High-Value Information
Thanks to the Internet, healthcare consumers are well-informed about diseases, dysfunctions, and treatments and savvy about questions to ask and qualifications to look for. This knowledge influences the types of information they seek when choosing a provider for themselves or their family members. For many of these healthcare decision-makers, the fastest way to get your practice eliminated from consideration is for you to make key pieces of information hard to find on your website. Here are two of the most frequently sought pieces of information:
Board certification – Savvy healthcare consumers look for it when evaluating a healthcare provider, and not seeing it on your website is enough to make many people decline scheduling an appointment. So, if you're board-certified, make that fact easy to find by putting it not just in your bio but also on your homepage, as well as working it into other written content on the website. If you're not board certified, you may decide to exclude any mention of your board-eligible status and emphasize your experience instead. Or, you may decide to mention your eligible status and give the month and year you plan to take your boards, demonstrating to prospective patients that you're well on the road to certification.
State-of-the-art techniques and technology – Patients know the latest in eye care treatments and tools, whether it's related to cataract surgery, glaucoma treatment, or managing keratoconjunctivitis sicca (I love dropping that term at parties). They expect optometrists and ophthalmologists to have the newest methods in their armamentarium, and confirmation that you have them may be the first information visitors search for on your website. If you've got that specialized gadget or offer that more comfortable technique, make sure a headline announcing it catches the prospective patient's eye. Don't make them search for it!
Poor Writing Quality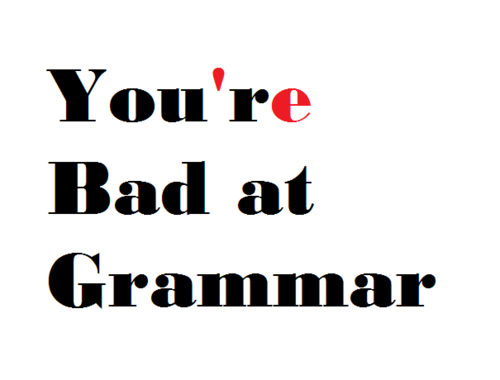 Problems with spelling, grammar, and punctuation make you and your practice appear unprofessional, undercut your credibility, and make potential patients doubt the quality of your services. These problems also raise a serious concern in the prospective patient's mind: If this doctor doesn't pay attention to the details of their own business, maybe she won't attend to the details of my care.
The easiest solution may be to have an eagle-eyed staff member review your website's written content to ensure it communicates clearly and correctly. Another option is to hire a professional editor and proofreader, preferably someone with medical marketing experience. This person can be a fresh, unbiased set of eyes viewing your content as a potential patient will and identifying and addressing not just the abovementioned problems but also redundant, inconsistent, unnecessary, and confusing content.
It's no fun imagining prospective patients visiting your website and being turned off rather than drawn in and motivated to make an appointment. The key to avoiding that situation is to examine your website for ways it's turning off potential patients and ensure it's meeting your needs by meeting their needs.