Google My Business: Stand Out on Google for Free
By Practice Growth February 26, 2020
When it comes to being searchable on Google locally, one of the best free tools is Google My Business. Using Google My Business can increase your chances of showing up in Google's Local Pack, Local Finder and Google Maps. When these are correctly done, you will stand a higher chance of getting more organic traffic to your website.
We need to be thinking about our mobile presence at all times. Most patients will find our practices through a mobile device. With proper local SEO strategies, we can improve our ranking on local SEO and generate patient leads and web traffic from search engines.
What is Google My Business?
It is a free SEO tool for business owners to stay visible on local SEO. Moz defines local SEO as "a process for increasing search visibility for businesses that serve their communities face-to-face. These can be brick-and-mortar businesses with a physical location or service-area businesses that operate throughout a certain geographic area."

Business owners are required to verify their businesses on Google My Business before they can utilize this tool. Upon successful verification, you can use the tool to help customers find your business stores and tell them the story of your business, add photos, and tailor your Google My Business listing.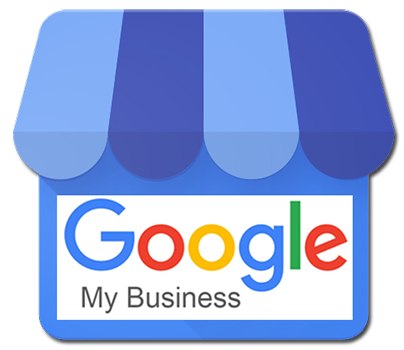 What is Google My Business listing used for?
Having a Google My Business listing is more than just being visible on Google Maps and getting traffic. This platform allows potential customers to engage directly with the company via the messaging system. Instead of going through the traditional way of leaving an email for inquiry, potential patients can now get instant feedback—which helps to convert website visitors into prospective patients close to real-time.
Aside from that, high niche industries such as health care can utilize Google My Business for sharing their latest news and promotions. For example, health care practices can use Google My Business to publish timely information which will be visible on Google. In addition to posting on your social media, practices can be proactive and update content directly on Google.
Another advantage of using Google My Business is the ability to check on the audience insights. This free SEO tool from Google can share powerful insights on who is most engaged with your service and their geo-location, too. At the same time, you can also analyze the trends and behaviors of your competitors through Google My Business Dashboard.
How do I update my Google Business Listing?
Follow these steps to get your Google Listing going under five minutes (or less).
1. Visit Google My Business official website.
2. Click Sign In with your Google account.
3. In Manage locations tab, select the property that you would want to update.
4. Choose the right tabs on the left of the screen to start updating your Google My Business listing.
Google requires manual verification before updates can be approved, so it can take two to three days to be visible on your listing.
Summary
In a nutshell, Google My Business is an excellent business marketing tool for healthcare practices. This free SEO tool is a Must-Use tool if you are keen on getting more visibility on search engine result pages and putting yourself ahead of the competition.