Medical Optometry: Is It Right For Your Optometry Practice?
By Chris Lopez, O.D. December 07, 2021
The eye care industry landscape is continuously changing. Like most things, some of these changes are good, some are bad, some are a bit of both. A few of the positives of our ever-evolving environment are technological innovation, expanded scope of practice, and improved patient care. Some of the downsides include fierce legislative battles, online competition from unscrupulous optical companies, and poor insurance reimbursement - especially from vision plans.
It is well known that payment for eye exams and optical goods from vision insurance has increased little, if at all, in decades. Some argue that the term vision "insurance" is a misnomer and vision "discount plan" may be a more appropriate term. Given the rising cost of goods, higher staff wages, and growing rent/real estate prices, legions of optometry practice owners are finding it more difficult to increase (or even maintain) profits. They are "feeling the squeeze," if you will.
Many of the offices who manage this "squeeze" the best have implemented facets of medical eye care like screening tests and specialized services. We are fortunate that optometry provides numerous niches for ODs to engage in and expand care to patients. Some of these specialized areas include ocular disease, specialty contact lenses, low vision, neuro-rehabilitation, vision therapy, dry eye, and more. Some argue that these should not be labeled as specialties because all optometrists are trained in these fields during our doctoral education. Although educated, many ODs do not offer these services. For the sake of this article then, we'll call these areas specialties, since you're providing specialized care.
The big question is HOW to implement revenue-boosting services into a practice. Not to burst a bubble, but if there was one simple method of executing such a task, everyone would be doing it. Here are some ideas:
Incorporate screening tests
It is no surprise that more fish are caught by casting a wider net. Similarly, integrating screening tests during comprehensive eye exams on the majority of patients will allow eye care practitioners to uncover more ocular conditions. For example, performing widefield retinal imaging would likely reveal more peripheral retinal lesions. Taking optical coherence tomography (OCT) scans of the macula would display more subtle macular conditions such as mild epiretinal membranes. Using a topography during pretesting would surely uncover more cases of keratoconus.
Some insurance plans may reimburse for screening procedures. There are eye care offices that prefer a cash charge to patients who agree to undergo such screening tests. Other practices do not charge separately for the extra work, but instead, incorporate additional tests into their routine pre-test requirements and simply raise their overall exam fees.
Additionally, there are those that believe if an ocular condition is uncovered during added screening tests, then patients' visits (same day or future) may be billed to medical insurance since a medical diagnosis now exists. Since medical insurances tend to reimburse better than vision plans, this concept would help to boost office revenue. Moreover, other optometry practices are known to bill patients' vision plans for their routine eye exams and bring them back for medical follow-ups. Some ODs even refuse to discuss any medical considerations with patients at a routine visit and insist that patients return for a "proper" medical eye evaluation. We're not breaking down billing and coding here. Let's focus on specialties for now.
Considerations
Let's say that adding screening tests uncovers a greater amount of eye conditions. Now what? Are most newly found problems visually or clinically significant? Are most mild and benign? Would the majority of serious issues have been caught without screening tests? Will future office visits be billed to medical insurance from that point on, or will exams be submitted to vision plans for patients to utilize their benefits?
Implementing screening services in an office opens the door to a number of questions that warrant consideration.
Expand specialty services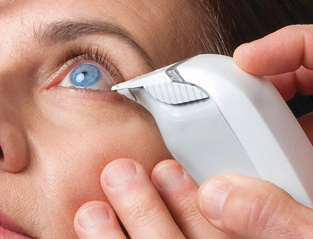 Optometry specialties continue to grow and transform with each passing year. More common areas of specialty services are ocular disease, specialty contact lenses, low vision, neuro-rehabilitation, vision therapy, and dry eye. The limiting factor in the implementation of these services is actually possessing the skills necessary to perform them at a high level. Fortunately, optometry students are well-versed in these areas of optometric care. Additionally, there is no shortage of educational opportunities as continuing education courses focusing on these niches are becoming more informative and commonplace.
Some practice owners choose not to personally partake in specialty care and instead decide to hire an Associate OD who possesses the necessary skills. This delegation model is increasing in popularity.
In regards to financial benefits, some optometric specialty services do not fall under insurance coverage, so patients may have to pay out-of-pocket to be provided such care. Not submitting services to insurance plans saves staff time. Additionally, niches like scleral lenses and vision therapy tend to carry higher service fees and can provide a significant boost to the bottom line.
Considerations
It can be a challenge to invest a great deal of time, energy, and resources to incorporate specialty services into an optometry office. This effort may feel like a poor investment if the patient volume and demand for such care is not sufficient. Therefore, inviting referrals from other providers is prudent.
Unfortunately, generating referrals can also prove to be onerous. It is often an uphill battle soliciting referrals from colleagues because they may feel threatened by the idea of referring to a "competing" provider. Regrettably, there is fear of potentially losing a glasses sale by a patient having specialized care performed at a different office. In all likelihood this worry is unwarranted.
Potential referral sources may include:
- Primary care physicians for diabetic eye exams
- Cornea specialists for specialty contact lenses
- School nurses and pediatricians for pediatric exams
- Occupational therapists for vision therapy
- Retina specialists for low vision
- Retail setting ODs for medical eye care
Before proceeding
It is of the utmost importance for practice owners, associate optometrists, and staff to feel knowledgeable and comfortable with billing and coding for tests and specialty services. Proper education to be up-to-date on rules and guidelines can help avoid financial mishaps. Lamentably, this can be a challenge as even many of the billing and coding "gurus" disagree on best methods. Lastly, just because something can be billed doesn't mean that it should be billed. Individual discretion is advised.
Be sure to have documentation practices in place, especially for complex procedures, and to justify medical necessity. Not much needs to be said about the importance of accurate charting.
KEY CONCEPT:
Practice revenue can be increased by adding screening tests and expanding specialty eye services.
Closing thoughts
Spend some time analyzing why screening/medical testing and specialty eye care services should be added to the clinic. Is the motive primarily financial? Is the extra income worth adding more time to pretesting and slowing down your clinic day? Is scleral lens fitting still financially viable if patients require six follow-ups eating up chair time? Do the ODs possess enough posterior segment disease knowledge to diagnose and manage retinal conditions or will patients pay for screening tests only to be shuffled to retina specialists?
If the reasons behind test and service expansion support the improvement of patient care and health outcomes, then satisfaction will prevail regardless of financial results.