Investing in Your Practice Manager for Success
By Eleni Karayeva July 22, 2021
The right manager is worth their weight in gold and will have a direct impact on the success of the practice. Where to find one? If you're seeking one from an external pool of candidates, look for someone with a proven track record of leadership, optical knowledge and a knack for numbers. And be prepared to come up with a competitive offer. These types of candidates know their worth and likely won't settle for less. On the other hand, don't overlook promoting and investing in talents you might already have; an employee that's been with your practice long enough and has demonstrated leadership skills and a willingness to learn is just as good a candidate - if not better, since they'd already know the practice's ways and goals.
A manager to trust, not micromanage
Whether your practice manager is an existing employee you promoted or an external candidate, one absolutely necessary ingredient for success is the ability to trust this person. While you're busy taking care of your patients, the practice manager should be able to handle the administrative side of the business without you overseeing their every step. The right person in this position would have the authority to make decisions (hiring, for example) as well as take initiative when it comes to implementing new ideas.
Always encourage communication
Open communication must exist at every level in the practice, but it is especially vital for the manager to communicate effectively both with the owner and the rest of the staff. As previously mentioned, trust is a crucial component of this business relationship and communication helps facilitate that trust. If the manager is your right hand in the practice, they should be comfortable voicing their ideas, observations, and concerns to you. Open communication is key to making sure everyone is on the same page and there are no misunderstandings or building tensions. The same is true for the rest of the staff; they should be comfortable approaching the manager. One of the best ways to make yourself approachable is by being a good listener. A good manager would, for example, encourage feedback from the rest of the staff upon implementing changes in the workflow.
Why you want your manager to be the Jack-of-all-trades
The practice manager is not just someone who's put in charge of watching over the others. Some practice managers assume their ultimate place is behind a desk in the office, and they would periodically check on the staff throughout the day. But this overseer role rarely works out well for the practice. To be respected by the rest of the team, they must have a hands-on approach; they should know everything there is to know about the tasks they assign to others, ideally having had prior experience handling the various aspects of the practice. Sales, pre-testing, lab ordering, and insurance billing - none of these tasks should be "beneath" the practice manager. This is especially true for a manager hired from outside the practice. You'd want them to take time to familiarize themselves with all the systems used in the office - which leads us to the next point.
Train staff and optimize workflow
The practice manager would of course be responsible for the onboarding of new staff members - introducing them to the company policies and the general way of handling day-to-day tasks. But in fact, staff training is an ongoing process and the right manager would continuously find ways to improve both their own techniques and the staff's. It's important to stay on top of industry developments, be it new lens options or insurance coverage changes, and make sure that information is shared with the whole team. This way, the manager would be ensuring that everyone is on the same page.
Delegate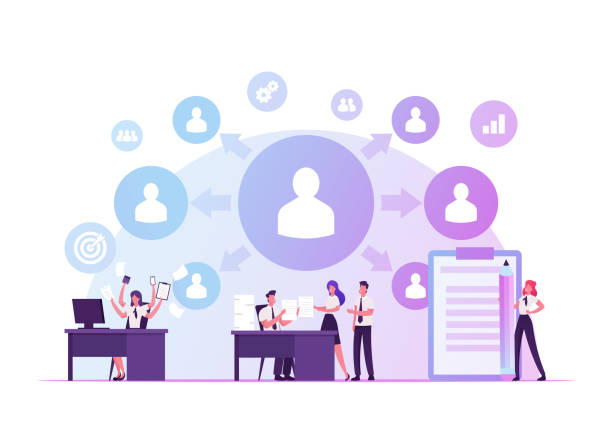 The opposite of a manager spending too much time behind a desk, overseeing, is one who tries to do everything on their own. While self-sufficiency is a positive quality, being a practice manager is not only about managing the task at hand but also managing people. Instead of taking on too much and leaving others out, a skilled manager would be able to delegate the tasks accordingly, finding a role for everyone.
Setting goals
Nothing brings a team together like working towards the same goals. Whether it's about sales numbers or patient scheduling, the practice manager should set goals for the team, goals that reflect the owner's vision of success. These goals should be SMART goals - specific, measurable, achievable, relevant, and time-specific. Without setting goals, a practice would just be functioning day-to-day, but not necessarily growing. But, it's not all about the numbers either. A capable practice manager would know to give staff credit where it's due and pause to celebrate achievements. And ultimately, a positive work environment makes success all the more attainable!
The right manager is a true investment for your practice, so be sure to treat them as such! Someone who is trustworthy, knowledgeable in the industry, and a natural leader can truly bring to life your vision for the business. Once you find that person, give them the tools and resources they need to make the difference between a merely functioning practice and a growing one. Invest in your manager and allow them to maximize practice performance so you can focus on taking care of your patients.