Hate Your Old, Clunky EMR? Make the Transition Following This Easy Approach
By Austin Stone July 21, 2021
In 2014 when the HIPAA laws went into effect, one major component was the need for practices to hold electronic medical records and no longer hold paper charts. The impact this policy had on small doctor's offices was tremendous. Although that was not very long ago, the programs have come a long way. You may be working on out-of-date or clunky programs. If you feel like this is you, it is time for a change!
Shopping for a new EMR can seem like a daunting task, but I promise you it is worth it if you are struggling to make your current EMR work. Programs that were available in 2013/2014 were not built for efficiency and were designed to mimic a paper chart, just electronic. As we've adopted new technology, the EHR/EMR market has improved. In-office we've become more tech-savvy, we're more in-tune to troubleshooting or what we need from our EMR systems. The industry has also grown and there are more options than ever. The number one thing that made my practice looking for a new system was the cost, a lot of programs out there are more cost-effective these days with access to the cloud over physical servers.
Here are a few EMR Options to get started: Modernizing Medicine, NextGen, and Practice Fusion. Each of these EMRs offer different accessibility options, compatibility with your multiple operating systems, and the ability to integrate Ophthalmic Devices.
First things first, you need to know how much you are paying and if you are maximizing your EMR capability. It may just take looking at your contract, then making adjustments or upgrades. If upgrades and adjustments do not resolve your issues, you will want to make a list of pros and cons and a wishlist of what you want to be improved. This will allow you to compare your current system to a new system--apples to apples.
Once you know what you're looking for in a new EMR system, it's time to start researching new solutions. Often, a quick google search of Ophthalmology or Optometry based systems will bring up plenty of options. READ REVIEWS!! It is so important to do this before a demo. You do not want to fall in love with a demo; get halfway through the exploratory phase, then find out the reviews are terrible. We want to be sure we are looking out for the "bait-and-switch" tactics.
To ensure you do not fall for bait-and-switch when negotiating your contract, confirm that you are receiving what was in the demonstration. Some businesses have been known to show you beta versions instead of what is published. If they sold you on a beta, do not proceed. You do not want to settle for a lesser product. If you love the beta version, discuss a reduced price to participate in creating the beta. Just know, there will be a lot of extra changes and trial and error of the product.
Now that you have picked your product, it is time to move to the implementation team. This begins with creating a timeline for rollout, training, and go-live date. Setting realistic deadlines is crucial in this phase. Do not set up your team for failure. Going too fast, you will miss training opportunities and place high stress on your team. Going too slow, you lose the moment of "buy-in" and excitement. These companies have set standards and timelines to follow. Many EMR companies have suggested timelines and guidelines. You can use these as a drawing board, but make sure that your timeline is based on the talents of your team.
The revenue cycle is another area to consider when transitioning systems. The new EMR could offer you Revenue Cycle services for an additional fee. If you do not have a full-time billing department, you may wish to consider this. If you do your billing in-house, you will want to discuss this. You will need to set up a clearinghouse along with your ERA and EFT payments. You will want to initiate this process as soon as you can.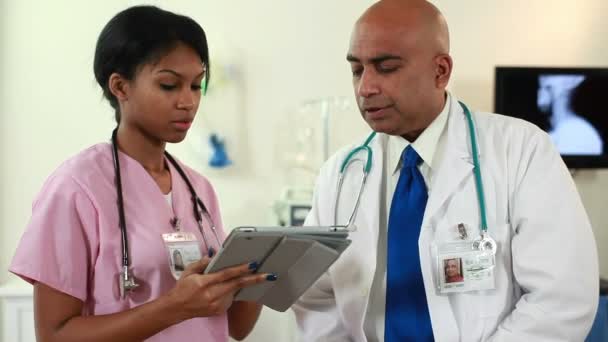 Now, it's time for training! As you might anticipate, this is a critical time in the transition. Setting your staff up for success is key to a smooth transition. This transition is for the entire clinic, which will impact your schedules for both providers and employees. Getting the training schedule upfront will help you plan. To spare your employees' anxiety, give them a heads up on these changes and let them know what to anticipate. Be sure that you are also contacting the impacted patients and any after-hours phone service that takes your calls during training times. While you want to have your attention centered on training, you have to make sure that your patients aren't left on the backburner. Sending out a newsletter or email alert to patients letting them know that services may be delayed due to employee training or operating system changes should keep most patients satisfied should they experience delays in-office. We will discuss this in-depth in our next article.
Training, done! Now what?! It is time to put all of our pieces together; here is a checklist of what you should have done when training is complete:
● Staff logins completed
▬ All appropriate access set up by role
● Computers updated to include the new program
● Providers NPI, Tax ID, and e-prescription credentials assigned
● Billing clearinghouse set up
● Mapping of patient demographics, clinical information, and insurance data
● Standard Operating Procedures defined
▬ These can evolve and change, but knowing what to do day-1 is critical for staff
Go-Live is closing in. Do not panic! Following these steps has set you up for success. You and your team are educated and ready. What you should do next is run a mock clinic. Have each team practice what they will do on day one with no patients in the office. As mentioned above, your SOPs are meant to be modified; do not be afraid to make the necessary changes.
The next and final phase is measuring the successes in the new system. Previously, you created a list of must-haves and wishlist items, now is the time to evaluate these areas for improvements. Keeping monthly KPIs on these particular areas will help you and your leadership see tangible evidence that you made the right move!