TikTok and Hashtags to Boost Your Social Media Campaigns
By Practice Growth April 28, 2021
TikTok has taken social media by storm and everyone from skincare doctors to influencers has taken to the platform to share information and entertainment with the masses! Optometrists and optometry have so far not had as much traction in the platform as other medical professions, but that should and will change.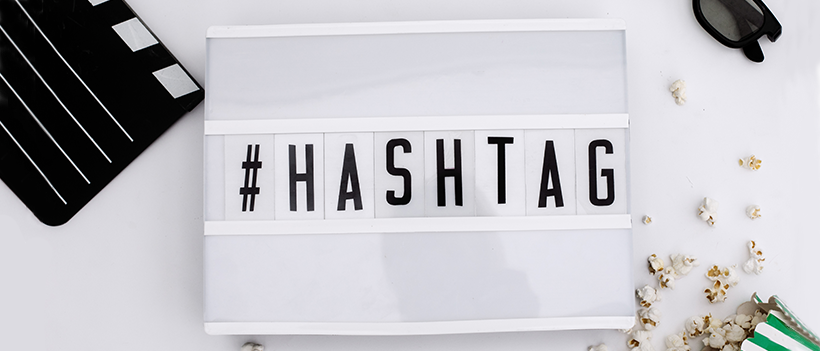 One of the best ways that anyone makes a wave on TikTok, Instagram, or Twitter is to utilize hashtags. This helps push people into certain categories where they can further discover information, new dance moves, and funny videos that keep them entertained!
A great benefit of TikTok over other platforms is that it offers a large ability to educate and build a following! I know what you're thinking. Another social media platform! More content! Covid is still among us. I have nothing left to give. We understand, but we wouldn't be doing our jobs if we didn't point out that TikTok is growing and offers a highly coveted audience demographic.
It's estimated that TikTok has about 80 million monthly active users in the United States. 60% are female, 40% are male. 60% are between the ages of 16-24. 26% are between the ages 25-44. It's now the sixth-largest social network in the world, surpassing Snapchat, Twitter and Pinterest.
If you're still on the TikTok fence, bring the idea up about marketing your practice on the platform at your next staff. Who knows? Someone in your office might want to take the lead or you might be surprised that someone in your office already uses the platform.


Admittedly, the pivot from diagnosing, for example, diabetic retinopathy or age-related macular degeneration, to hashtags can be a harsh one. But give yourself the freedom to imagine a happy and thriving TikTok referral source for your practice and/or personal brand.

Hashtags help your vision care content get found. And keying into appropriate hashtags isn't just a jaunt in the park. There is some planning and strategy that can go into doing it right. Scrolling on the platform for a while before attempting to post your first video is one of the best ways to get a sense of what people are looking for and liking!

Here are some strategies to help your practice choose the most effective hashtags:
Genre Specific
Optometry isn't well understood in this age group. Glasses and contacts, sure. Many in this audience simply take their vision for granted. On the other hand, there's a good chance everyone on the platform has been to the eye doctor, but they aren't thinking about it regularly, unless they have vision or behavioral related issues. They probably won't expect to see you dancing or speaking on TikTok either! But, we see an opportunity.
Hashtags should reflect your overall purpose so words like #eyeexam, #eyecare, and #eyedoctor #optometria, #opticians --are all part of tagging your videos well. These reflect the stated purpose of your account and keep things specific for any audience members who are looking for these videos later on.
Business Specific
Hashtags aren't rigid so you can create as many as you want! One way to keep things relevant to your own business is to create a hashtag that incorporates your name. This also opens up an option for other accounts to tag you or "stitch" you into videos.
Since optometrists will be viewed as experts, there's a good chance a business-specific tag with your name in it will be used when others try to get your attention for another video. It'll also draw attention to the uniqueness of your practice name.
Uniqueness
Take a look at what makes your optometry practice unique and find or create a hashtag showing that! If you employ or are owned by female professionals you can use hashtags like #womeninmedicine, #womeninoptometry, #womeninscrubs, or #girlboss.

If your practice focuses on sports vision, computer vision, or myopia management, let's create hashtags that target our audience's needs.
Whatever makes your practice unique, utilize a hashtag to set yourself apart! People are looking to experience life in a new way through videos on TikTok and by tagging your videos with these uniquely specific tags, you'll draw attention to your videos.
Trend Specific
There are always new trends going across TikTok and they seem to rise and fall with each new day. Keeping abreast of what these trends are can also help you change your hashtags to match the daily changes.
Over the last year, some of the trend-specific tags were #tigerking, #maskfasion, #blm, #zoom, #worklifeharmony, or #whitecoat. These all reflect on what's happening in the larger world and keeps you in touch with what people want to see on your page.
While often videos with these tags have some sort of mention within the video themselves, they're often used in isolation from the content itself. Even if your video is all about how to properly clean and care for your contacts, you can tag it with something trending to draw in a new audience!
Time to Combine
To be effective, videos and posts need to have between 6 and 8 hashtags that mix and match all of these different styles of tags. When someone sees their video, they may choose to click on the hashtags to follow along with the genre. Keeping some of these consistent will continue to push your videos out to a wider audience so you'll end up with more views!
Hashtags are also a great way for people to follow a certain category and start to learn. There's a certain number of people on TikTok who will start to follow or look through a hashtag to find videos they like. Being aligned with these tags gives you a much larger platform for your videos!
TikTok even has videos with no hashtags that quickly rack up views but tagging them accurately is a great way to launch yourself and your eye care practice!